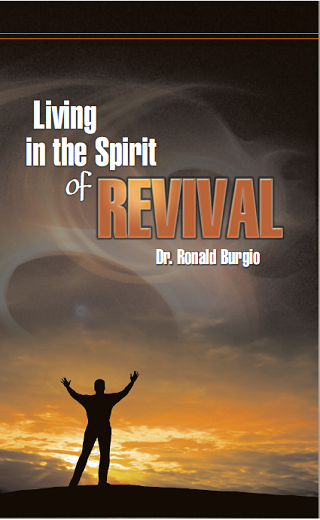 By Ronald V. Burgio, D.Min
Living in the Spirit of Revival (paperback non-fiction) $9.00
Are you ready to personally live in the Spirit of Revival?
Would you like your church not only to experience revival, but also to maintain the Spirit of revival for years after the newness and freshness wears thin?
Are you ready to pay the price of revival? When opposition and persecution comes, will you and those around you stand firm? What do you expect of God in reviving you and other Christians around you?
Revival is for you and your church. Whether you are a pastor, leader, or believer hungry and desperate for God, this book is for you. It's time to experience the power and impact of revival in your life today!
"This book is a 'must' for any leader who desires to experience a move of God in their ministry."
~ Rev. Tommy Reid
The Tabernacle, Orchard Park, NY